MAGGIE WIETING INTERIOR DESIGN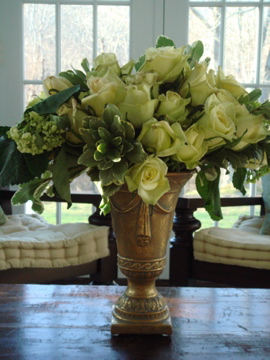 Our Story
Background
Interior Design or rather more appropriately Interior Decorating – as I learned from our architect and friend, Kate Foster, AIA whom was kind enough to explain and illustrate the vast differences between them during our multi-year project together or as I like to refer during my discovery period into the world of interior design –  has always been an interest, but more of a passing hobby, i.e. perusing Architectural Digest, English Home, Traditional Home magazines as a subscriber, a voyeur into another world, not one I took seriously at least not for a career move.
Until of course, in 2002 together with my husband we took the plunge and opted to renovate our country home – a somewhat neglected structure in dire need of repair – a project that would test every boundary, face great personal challenges amid growing impatience but more importantly, would inevitably open another realm of possibilities that I never knew existed in the world of interiors after our project was finally completed in 2006.
It was during this enlightening period that I can attest to the wonderful joys of de rigueur of interior design, hence "our story.'
Interior-Designer-in-Training
While I transition from my over ten year career in Public Relations, I am apt to learn as much as I can from the field, the industry, especially from expert eyes of seasoned architects, engineers, tradesmen, interior designers et al.  From formal training at the New York School of Interior Design, observing all details from construction to completion – staying attuned to new developments in this ever-evolving, ever-changing discipline – I remain wide-eyed and open to the enlightenment and possibilities that lay ahead.
In fact, despite contrary views on returning to school many have advocated that no amount of training could in fact scratch the innate skill I somehow seemed to ignite or demonstrate in the works I've already done, personally for family and friends.  It seems many agree that my instinctual eye is really what has captured my talent into this new-found love of interior design.
I am confident that the graduate program at NYSID will only enhance and improve my skills.   I intend to gain the confidence and education needed for my business to continue to thrive by offering clients a thorough and complete spectrum of my talent.
I hope you'll be patient with me as I embark on this new venture and remain a fan of my work.  My tastes continue to evolve from exploration, travel and wisdom, combining all facets of life into the world of design and interior decorating.
Recalling Childhood Memories
As a young girl I recall rearranging my bedroom several times during the school year from furniture to artwork, bookshelves, and mirrors.  I had an unusual tendency to "rearrange," or "change unnecessarily" my surroundings just for the fun of it.
In fact it seemed as if any living space I shared with my family among our selection of homes from town to country suburb to exurb, our homes never seemed quite finished to me.  Our interiors were always either too mature or off-putting to me.  Apparently, I noticed there was a most superlative unkeen theme that dominated most rooms of my family's homes; never a balance between old and new or the East-meets-West that are now prevalent throughout the interiors I have inhabited over the years.  Even so much as asking my parents if I could rearrange living room furniture, thereby changing its overall appearance simply from changing an angle or two was something I can recall I did regularly, strange as it may be.  I was only nine or ten years old, mind you.  I can specifically recall moving furniture in my bedroom from a tremendously heavy bureau with an attached mirror, my humbly-size twin bed, to an oddly shaped, child-sized bookshelf and of course the organizing of seasonal clothing in a huge walk-in closet with whom I shared with my sister for many years.   As far as I can remember, we shared living quarters until we left home.
Selection of Homes
Taken from a sampling of homes I've inhabited in recent years from a London Mayfair Flat, a New York Upper East Side Townhouse Pied-a-Terre, a Pound Ridge Lakeside Cottage, including the temporary shacking of our family's home, a Long Island stuccoed-Tudor to a Bedford Georgian Colonial, my tastes continue to evolve with inspiration to churn new ideas into reality.   Proximity to cosmopolitan life and location mattered in some instances, but time and time again, it was the interiors that made our home life, or rather – lifestyle – liveable, inspiring, creative spaces.   Surrounded by exotic lush fabrics combined with contrasting, yet mutable hues, an unmistakable identity was inevitably created in these living spaces that is recognizable as my signature, my brand, my identity.
Global Travel and Wanderlusting
While it's no surprise how much I love to travel – a seasoned passport holder since the age of four (thanks to my parents' wanderlust and curiosity) – especially to those who know me.   I enjoy "leaving my element" and exploring places outside the box, albeit for work purposes, but even on the occasion I am on leisure travel, there's inspiration in everything: moulding, hues, layout, lighting, textures, fabrics, furniture, object placement and location overall.   I am innately attuned to these details – somehow jarring a reflexive, immediate reaction – mostly emotions as good interior design should be.
It is the out-of-this-world locales of traveling abroad far and wide to places where one cannot use materials – whether available, discontinued or in short supply – familiar or naturally accustomed to working with, e.g. clapboard of the Northeast, adobe textures of the Southwest, arid or ultra-humid conditions that affect every phase of construction.   Instead, there's an abundance of creativity simply inspiring to many that bring worlds together; even necessity and lack of resources, usually forces one to put their creative energy in use.   It's usually for practical reasons, but overall a sense of aesthetic, style and creativity are the backbone to what makes a space work.
Traveling to other regions of the world, looking for design inspiration is a wonderful past time, but I take it very seriously and keep a journal of my findings on my blog www.maggiesmusings.com even if only to record my jaunts while away.  You never know where the next inspiration will take you.
****
Currently Undergoing Re-construction, Re-Design
Maggie Wieting Consultants LLC, MaggieWietingConsultants.com and accompanying blog maggiesmusings.com is presently undergoing re-construction and re-design changes in 2013.
*** For Immediate Release ***
Maggie Wieting Interior Design merged with Maggie Wieting Consultants LLC on 1 January 2012.
All transactions, communications, correspondence relating to Maggie Wieting Interior Design ~ MWID ~ shall become the property of Maggie Wieting Consultants LLC.
While in transition, operations and management will continue to function under the umbrella of Maggie Wieting Inc.
Maggie Wieting Interior Design,  Maggie Wieting Public Relations,  Maggie Wieting Consultants LLC and Sullivan Charles are subsidiary units managed by Maggie Wieting, Inc.